Leggings are ideal for everyday wear. They're super comfy, flattering in all the right places, and athleisure as casual wear is super hot right now in the style trends for 2023.
Black leggings are a wardrobe staple, but do you ever feel like freshening up your wardrobe and showing off a brand new style? Cropped leggings, leather leggings and flared leggings are all great options if you want to wear leggings as pants, but you can really let your personality shine through with a pair of funky colourful leggings.
If you're in need of some style inspiration and some advice on the best leggings to wear as pants, you're in the right place. At Loony Legs we are experts at wearing leggings all day everyday, we're actually leggings connoisseurs!
Let's have a look at how to take your workout leggings and style them for a chic everyday look.
Can leggings be worn as pants?
Yes! Leggings can certainly be worn as pants. Leggings are more versatile than trousers because of their stretchability and ability to flatter almost every body type.
However, we do need to recognise that, while most leggings can be styled similarly to pants, doing so successfully is just as much an art as anything else. Consequently, how well you pull off wearing leggings depends on the pair you pick (cheap leggings can be see-through and no one wants that!), what you pair them with, and your level of confidence.
We know how to wear leggings for yoga, now let's take a look at the best styles to wear leggings as pants.
8 best leggings styles for 2023
The most fashionable street stylists are adopting these adaptable slim pants in a variety of innovative ways. Try these legging styles that are appropriate for almost any situation if you're ready to transition your leggings look from the gym to the office.
Time to rejoice in the fact you can wear comfy leggings as a daytime fit, here are all the top styles for this year!
1. High waist leggings
Leggings with a high waist lengthen the lower body and add sass. These versatile bottoms are perfect for any situation. They can be made more casual with a graphic t-shirt or dressed up with a jacket. Paying attention to the fit and wearing high-waist leggings with the right blouse are the keys to styling them.
Leggings with a high waist, a chunky sweater and trainers combine for an easy look for the day. This outfit is perfect for doing errands or catching up with friends. If not, wear them with a stylish blouse and heels for a more polished appearance. This is an excellent option for a special event or night out.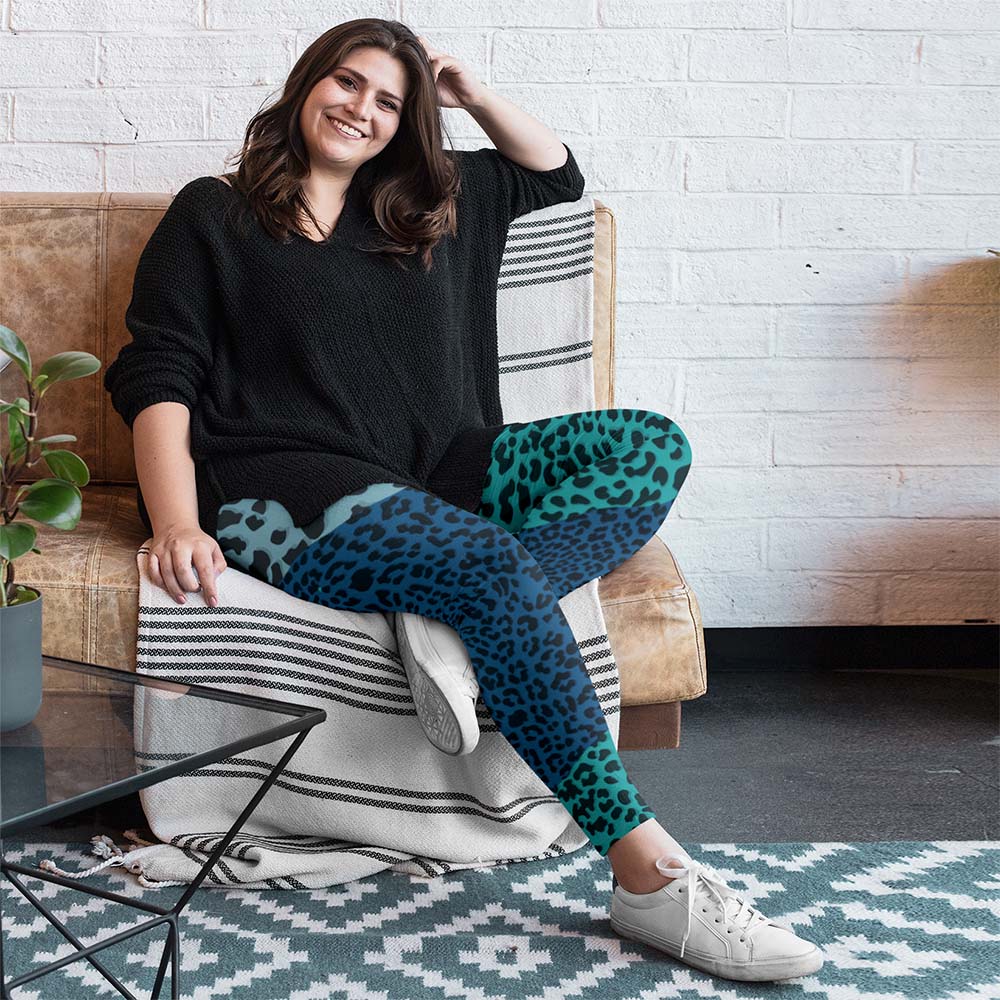 2. 

Faux leather leggings

Faux leather leggings are a daring and edgy way to wear the leggings trend. These leggings are made of a synthetic material that looks and feels like genuine leather but is far more affordable.

Black leather leggings go well with a simple t-shirt and some heels for a stylish yet laid-back appearance. Add some statement jewellery and a denim jacket for a more put-together appearance. To make the outfit look more business-like, pair them with a blouse and blazer and finish it off with a pair of stiletto heels.
3. 

Matching leggings and top

Two-piece leggings sets are a great option if you want to dress up your appearance without losing comfort. Even though they are perfect for everyday use, this fashionable item is still a standout for romantic nights.

Turn up the excitement, put on a blazer, and step out in heels. This is how a stylish and sophisticated outfit perfect for a slay moment is created. Also you can pair it with trainers for a more casual look.
4. Capri leggings
The latest runways have been covered with the capri leggings trend, which is ideal for reviving the '90s aesthetic. Capri leggings offer a contemporary yet casual way to stay cool in the summer.
A pair of capris with an oversized shirt and trainers are excellent for running errands or simply lounging around. For optimal effects, dress them up with heels or, for work, keep it simple with flats and a business-casual top.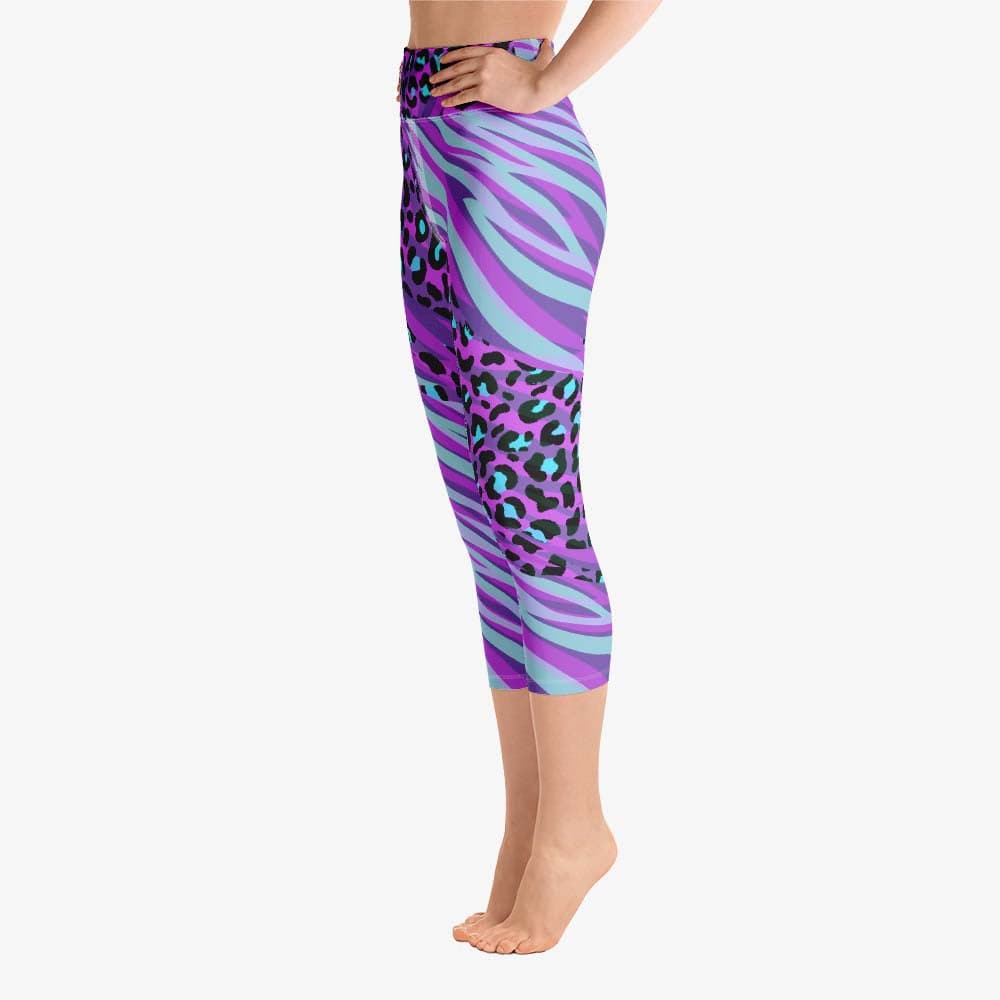 5. 

Leggings with pockets

The ultimate way to wear leggings as pants is by grabbing a pair of leggings with pockets. Not only do these leggings provide you with an added touch of chicness, but they are also incredibly practical for everyday use! Think of it as an upgrade to your regular leggings.

Throw on a tank or t-shirt and accessorise with a jean jacket and you're good to go! The look also works perfectly with sneakers, sandals, or even ankle boots.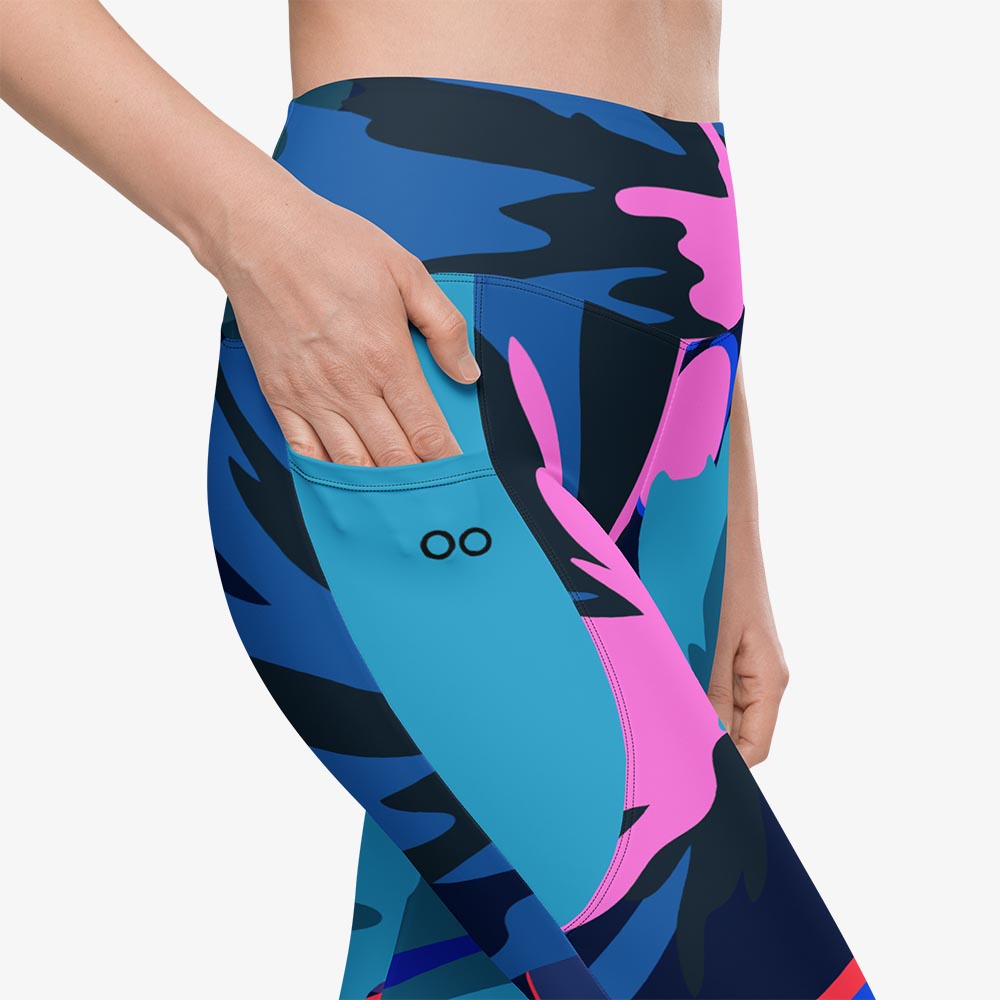 6. 

Patterned leggings

Forget smart black leggings, bright patterns are ideal when you want to have a little extra fun. 

Your leggings are elevated and become the focal point of the outfit when they have a striking print. Concentrate on wearing your patterned leggings with a top that has the same hues or style, whether it be a matching one or one that coordinates.
7. Flared full length leggings
Flare leggings are a terrific alternative if all you really want to do is lounge about in your sweats all day. This timeless silhouette gives a put-together style to a truly comfortable trend, whether you wish to dazzle in a bright colour or keep it basic in black. If you'd rather avoid the sporty vibe, stick to thick fabric and get rid of the fold over band.
8. Brown leggings
Leggings in shades of brown, beige, or tan are the ideal addition to any stylish ensemble. Finding a colour that complements your skin tone is crucial. To avoid seeming overly bare, choose one that is at least a few shades darker or lighter than your skin tone.
Looking for funky leggings you style as pants for any occasion?
There is ultimately no proper or improper way to wear leggings.
Find an aesthetic that works for you and rock them with confidence! If you know what you're doing, your leggings can also serve as a substitute for your usual pair of pants. 
You can get most looks that people associate with ordinary trousers with some skillful mixing and matching and by picking the appropriate pieces, all without giving up the comfort of leggings.
At Loony Legs, our buttery soft and sweat wicking patterned leggings come in a variety of styles, prints and fabrics - all perfect for any occasion. Just make sure you also choose the right size.
So, why wait? Treat yourself to a
new pair of leggings
today and stand out from the crowd!
Best leggings to wear as pants FAQs
Are leggings still fashionable in 2023?
Leggings are definitely runway approved. A staple in any woman's wardrobe, leggings ca be styled up for a chic office wear or date night look, or styled down for an 'athleisure' sporty casual look.
How do you make leggings look dressy?
A safe option to add a fancy flair is always to add leather, or a purse that resembles leather. For workdays, pick a leather bag with a hint of animal print or go for an over-the-shoulder bag in black or a neutral colour. Totes made of leather are also great for the workplace.
How do you wear leggings like pants?
Your leggings will appear more like pants if you cover the waistband. For a stylish and assured appearance, you can pair your leggings with a long white shirt, a leather jacket, and boots.